Perhaps now more than ever, we all deserve to treat ourselves to new experiences. Venturing to far-flung corners of the world is still possible in the future – and advanced planning is essential. If you're starting to think about your future adventure, let the following collection of experiences, offered by Virtuoso hotels, tour companies, cruise lines, and destinations that specialize in ultraluxe travel, inspire your next vacation.
1. Book an Island Getaway
Bliss out on a quiet beach. Located off the coast of East Africa, the 11-room North Island Seychelles offers excursions to Anse Source d'Argent, a pristine, boulder-lined beach on the nearby island of La Digue.
Sleep under the surface. Fall asleep under water at The Muraka, a two-level residence at the 151-room Conrad Maldives Rangali Island whose master bedroom is submerged more than 16 feet below the surface of the Indian Ocean.
Search for aquatic life. From an outrigger canoe, spot sea turtles, rays, and reef sharks in the turquoise waters that surround the 36-room The Brando in French Polynesia.
Rest and recharge. Relax with a Mayan-inspired spa treatment, complete with a coffee scrub and a cocoa body wrap, by the beach at the seven-room Cayo Espanto in Belize.
Savor a picnic by the sea. Enjoy a gourmet picnic on a powder-soft beach at the 61-room Cheval Blanc St-Barth Isle de France.
Have a VIP beach day. Kick back in a private cabana on Seven Mile Beach, a perk of staying in the 365-room Ritz-Carlton, Grand Cayman's top-floor Seven South suites.
Hit the water. For guests staying on Royal Island, a private island in the Bahamas with five beachfront bungalows, Cuvée can arrange thrilling activities such as paddle boarding, sea kayaking, and jet skiing.
Go island-hopping. On Blue Parallel's seven-night exploration of the Adriatic Coast, climb aboard a motor boat for a full day spent exploring the Dalmatian Islands in the company of a private captain and guide.
Catch a stellar sunset. Soak in Phuket's sunset, and sip a glass of Champagne, next to your cliffside infinity pool at the 15-villa Layan Residences by Anantara in Thailand.
Play in nature. One&Only Private Homes offers residences on Kéa Island, Greece, where activities include exploring ancient olive groves and sailing the sparkling Aegean Sea.
Ride like the wind. Head to the new Kite Surf Centre at the 42-room Amanpulo in the Philippines for an exhilarating adventure on the sparkling Sulu Sea.
See a shipwreck up close. The nine-room Porto Zante Villas & Spa, on Zakynthos Island in Greece, offers excursions to nearby Navagio Beach, home to a well-preserved shipwreck.
2. Score a Stunning Hotel Suite
Enjoy complete privacy. Five Residence Suites at the 115-room Raffles Singapore offer the utmost in discretion, thanks to their own private access and in-suite check-in.
Savor sky-high views. Drink in dazzling, uninterrupted views of Hong Kong's glittering skyline from the 413-room Rosewood Hong Kong's palatial Signature Suites.
Have a family fete. Celebrate a special occasion in the 195-room Mandarin Oriental Hyde Park, London's sprawling Mandarin Oriental Penthouse, which has two kitchens, and two dining rooms that accommodate eight guests apiece.
Get lost in your own secret garden. On the sixth floor of the 138-room ​Mandarin Oriental, Paris, The Parisian Apartment has a large, landscaped terrace, perfect for soaking up sunshine and sounds of the City of Light.
Marvel at design details. A tiled fireplace, a clawfoot bathtub, and beautifully restored frescoes are some of the special design touches found in Suite Nine (also known as Francis) of the nine-room Palazzo Margherita in Bernalda, Italy.
Watch for wildlife. All accommodations at the 12-suite Xigera Safari Lodge in Botswana's Okavango Delta feature private wooden decks with king-size daybeds, perfect for gazing out at passing wildlife.
Check in to a work of art. A one-bedroom villa at the 50-room Amanzoe on Greece's Peloponnese peninsula houses "Sky Plain," an immersive light installation by artist James Turrell.
Savor lake life. From the three-bedroom Casa Anguissola at the 17-room Villa Pliniana by Sereno Hotels, take in serene views of Lake Como and a natural spring.
Travel back in time. The crowning jewel of the 90-room Grand Hotel Tremezzo on Lake Como, Villa Sola Cabiati has six suites and is replete with tapestries, frescoes, stuccoes, paintings, and other priceless pieces from the Belle Epoque era.
Have a luxe layover. Pass through your own private security check and enjoy being whisked straight to your waiting plane in a luxury sedan when you book the Private Suite at LAX.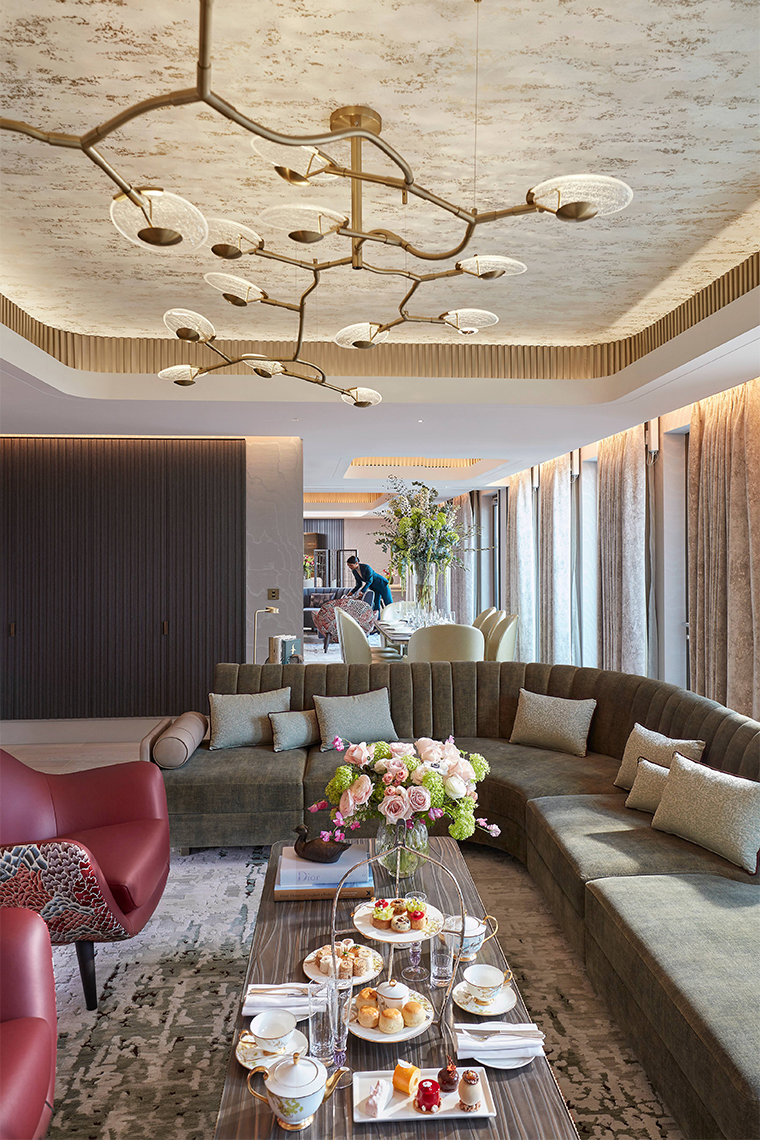 3. Explore Local Cultures
Try rice farming. On Remote Lands' 13-day itinerary in Indonesia, join farmers in a Balinese rice paddy to learn first-hand about the essential crop.
Explore Japanese art. Visit potters in their studios and galleries on the outskirts of Kyoto during Windows to Japan's 14-day tour focused on arts, architecture, and traditional cultural activities.
Watch mosaic artists at work. On a customized tour of the Vatican with Access Italy, step inside the Pope's mosaic studio, where artisans keep a centuries-old tradition alive.
Meet Maasai locals. While exploring the Maasai Mara on Micato Safaris' 15-day Micato Grand Safari, learn about the Maasai way of life with a visit to their village.
Walk with nomads. Wilderness Safaris' eight-day Namibia itinerary includes a visit to a Himba settlement to learn about the Himba people's semi-nomadic lifestyle.
Dance like a local. Learn traditional dances during a lesson at the eight-room Villa Manzu on Costa Rica's Peninsula Papagayo.
Get a taste of palace life. Enjoy a private, behind-the-scenes tour of the Versailles estate, and the Trianon Palace and gardens with its president, during Luxaviation's three-day itinerary.
Escape to the mountains. Sample authentic Alpine cuisine, music, and more in the mountains of Switzerland while staying in a chalet-style villa arranged by Luxury Retreats.
Try a Maori tradition. Give the Maori art of flax weaving a try on a visit to Te Puia Geothermal & Cultural Park in Rotorua, New Zealand, arranged by Touch of Spice.
Explore Aboriginal history. On Southern Crossings' seven-night Top End Safari in Australia, join an Aboriginal guide for a private day tour of Litchfield National Park and insight into indigenous culture.
Witness the winemaking process. On a visit to New Zealand's Waiheke Island arranged by Southern Crossings, explore three different vineyards and learn what makes their wines stand out.
See priceless art up close. In London, NoteWorthy can arrange private, behind-the-scenes tours of iconic cultural institutions such as the National Galleries or the V&A Museum.
Get to know Galway. Find out what makes Galway Ireland's go-to destination for art and music on a bespoke tour arranged by NoteWorthy.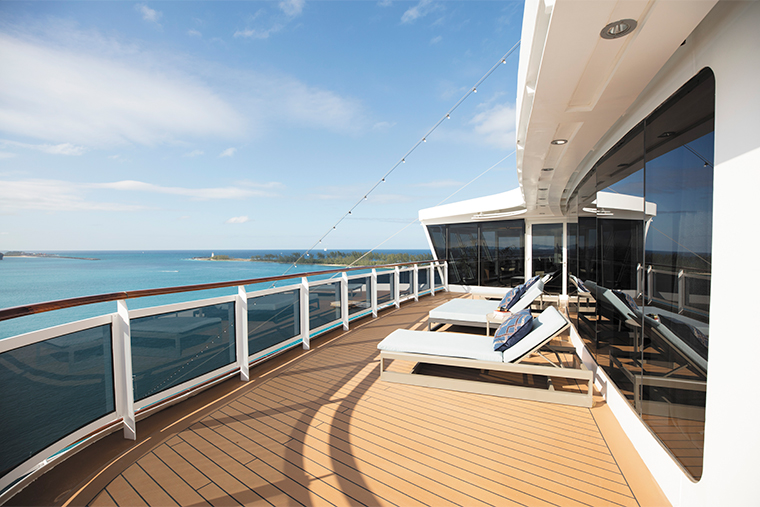 4. Sail into the Sunset
Go wild. Explore glaciers, observe wildlife, and enjoy urban delights on Regent Seven Seas Cruises' seven-night sailing from Seward, Alaska, to Vancouver, Canada, aboard the 750-passenger Seven Seas Explorer.
Take the ultimate spring break. See Portugal, Spain, Morocco, and Southern France in all their springtime splendor during Seabourn's 12-day sailing from Barcelona to Lisbon aboard the 450-passenger Seabourn Sojourn.
Relive history. SeaDream Yacht Club's 11-day sailing from Athens to Venice aboard the 112-passenger SeaDream II includes visits to ancient sites such as the Parthenon and Corfu's old town, a UNESCO World Heritage Site.
Embark on a South American adventure. Traverse the rugged landscape of Patagonia and the Chilean fjords on Silversea Cruises' 12-day sailing from Valparaiso to Ushuaia aboard the 132-passenger Silver Explorer.
Become a rum connoisseur. Tour some of Puerto Rico's most prolific distilleries, and sample their delicious rums, on an 11-day roundtrip sailing from San Juan aboard one of The Ritz-Carlton Yacht Collection's 298-passenger vessels.
Chill out in Antarctica. See penguins and humpback whales at play in Antarctica's water on Abercrombie & Kent's 13-day Buenos Aires-to-Ushuaia itinerary aboard the 264-passenger expedition ship, Le Lyrial.
Have fun in the sun. Sample fresh Mediterranean cuisine, swim in cerulean seas, and explore romantic ruins while sailing around the Aeolian Islands on a private, customized yacht charter with Art Tours Ltd.
See otherworldly Alaska. Sail among the pristine glaciers and bays of Alaska's Prince William Sound on a private 78-foot, three-bedroom yacht during American Excursionist's ten-day itinerary.
Visit Canada's Maritime islands by boat. Canadian Excursionist's 11-day maritime journey includes a day spent sailing the waters of Lunenberg Bay aboard a privately chartered sailboat.
Find out more about Virtuoso hotels, tour operators, on-site tour connections, and cruise lines that specialize in ultraluxe travel here.